Match Options is an Employment Business and Recruitment agency in the social and Healthcare industry. The company has an extensive branch network in the UK.
The motto of the company is to match the Options available in the Social and health Temporary and Permanent employment sector for both the job seeker and the employer.
Match Options has an ever growing list of Local and national contracts with prestigious clients like Housing Organisations, NHS, Local authorities, HM Prison Service and Private establishments such as BUPA, Four Seasons Healthcare,Priory Healthcare,Lookahead, Shaw Healthcare, H-One,Royal Mencap ,Scope, etc. Read more>>
Services:
Healthcare:
Regulated Healthcare Care services: Domiciliary and care at Home: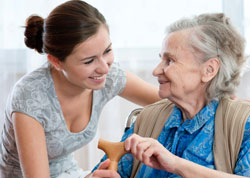 The current views of the government and healthcare professionals is helping to promote the use of private care support service companies, such as Match Options, who step in and provide care for people either recovering at home or those wanting to remain at home rather than going into nursing or residential care. Many people prefer to be treated and supported in the familiar surroundings of their home and benefit from tailor-made care packages delivered by dedicated nursing and care staff.
Match Options is regulated by CQC (Care Quality Commission) as a Domiciliary. The company's aim is to offer a range of complementary skills and experience to independent service users who wish to remain in their own homes. Homecare services are available 365 days per year.
All the workers supplied by the company to the Healthcare sector meet the essential Standards of Quality and Safety. Latest compliance inspection report was issued by CQC in March 2017.
Non-regulated Healthcare Care services: Qualified Nurses and other personnel:
Some of the types of workers supplied in this area include: Managers, Qualified Nurses, Healthcare assistants, Healthcare support workers, housing support workers, Domestic and catering workers and cleaners, admin and clerical staff etc- see more details
Training
Match Options has a policy of rewarding those who demonstrate( certificates) experience and knowledge.
Just visit social-care.tv for more information from our approved online courses.
DBS checks
All workers undergo the Enhanced DBS check.