Occupation Health screening-
Fitness to work certificates
We work with SEQOHS accredited Occupational Health Providers who understand relevant compliance provisions and guidelines stipulated under the National Framework Agreements.
These partners guarantee a 24 hour turnaround in issuing a Fit to work certificate once they receive the completed Occupational health questionnaire and candidate's pathological reports (bloods / immunisation / confirmation certificates).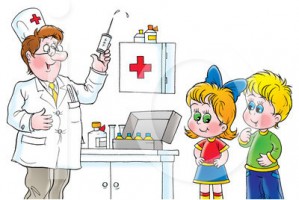 The certificate will state whether the candidate is fit to work for EPP (EPP are invasive procedures where there is potential for direct contact between the skin, usually finger or thumb of the healthcare worker, and sharp surgical instruments, needles, or sharp tissues (e.g. fractured bones),spicules of bone or teeth in body cavities or in poorly visualised …) or Non EPP environment.
Our Partners do not charge for re-assessments or annual renewal certificates.
Training
Many NHS Trusts and Private Nursing Healthcare providers now insist that nursing staff complete Mandatory and Statutory Training aligned to the Skills for Health UK Core Skills Training Framework (Health' CSTF).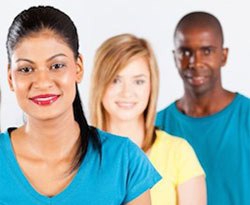 Online induction and

Refresher courses:

Candidates who Receive the Fit to work certificates through our partners are also entitled to the following FREE online courses:
Basic Life Support / Resuscitation
Complaints Handling
COSHH (Control of Substances Hazardous to Health regulation)
Countering Fraud Bribery and Corruption in the NHS
Epilepsy
Equality, Diversity & Inclusion
Fire Safety
First Aid In The Workplace
Food Hygiene
Handling Medication & Avoiding Drug Errors - Level 2
Handling Violence & Aggression
Health & Safety and Falls Prevention
Infection Control
Infection Prevention and Control (Level 1)
Information Governance Incl. Record Keeping & Caldicott Protocols
Training for workers in a lone environment
Manual Handling
Mental Capacity Act 2005
Preventing Radicalisation
RIDDOR (Reporting of Injuries, Diseases & Dangerous Occurrences Regulations)
Safeguarding Vulnerable Adults (SOVA) and Child Protection (SOCA) Level 2
Mental Health Act 2007
Safeguarding Vulnerable Adults (SOVA) and Child Protection (SOCA) Level 3
Blood Component Transfusion Module 4: Administration Of Blood Components
Communication
Consent
Dementia Awareness
Duty of Care in Health and Social Care
Fluids And Nutrition Awareness
Privacy And Dignity In Health And Social Care
Promoting Person Centred Care In Health And Social Care
Your Health Career
Match Options has own portal for affordable online courses for those who do not qualify for the above Fit to work certificate tied free courses at CapTraining
Mandatory Practical courses:
Candidates can book for Mandatory practical courses through our partner, The Health and safety Group.
The Health and safety Group offers the following courses:
CSTFInfection Prevention & Control (Levels 1 and 2)
CSTF-Information Governance (Inclusive of Counter Fraud)
CSTF-Fire Safety
CSTF-NHS Conflict Resolution (Inclusive of Complaints Handling + Lone Working)
CSTF -Safeguarding Adults (Inclusive of Mental Health & Mental Capacity)
CSTF-Moving & Handling (Level 1 and 2)
CSTF-Resuscitation Level 1 (Inclusive of Anaphylaxis)
CSTF-Resuscitation - Level 2 - Adult Basic Life Support
CSTF-Resuscitation - Level 3 - Adult Immediate Life Support
OPTIONAL MODULES
CSTF-Resuscitation - Level 2 - Paediatric Basic Life Support
CSTF-Resuscitation - Level 3 - Paediatric Immediate Life Support
CSTF-Resuscitation - Level 2 - New-born Basic Life Support
CSTF-Resuscitation - Level 3 - New-born Immediate Life Support
CSTF-Infection Prevention & Control (Levels 1 and 2)
CSTF-Information Governance (Inclusive of Counter Fraud)
CSTF-Fire Safety
CSTF-NHS Conflict Resolution (Inclusive of Complaints Handling + Lone Working)
CSTF-Safeguarding Adults (Inclusive of Mental Health & Mental Capacity)
CSTF-Moving & Handling (Level 1 and 2)
CSTF-Resuscitation Level 1 (Inclusive of Anaphylaxis)
CSTF-Resuscitation - Level 2 - Adult Basic Life Support
CSTF-Resuscitation - Level 3 - Adult Immediate Life Support
CSTF-Resuscitation - Level 2 - Paediatric Basic Life Support
CSTF-Resuscitation - Level 3 - Paediatric Immediate Life Support
CSTF-Resuscitation - Level 2 - New-born Basic Life Support
CSTF-Resuscitation - Level 3 - New-born Immediate Life Support
Join us now to benefit from the above